Nissan Stadium Seating Chart
Sports Seating Chart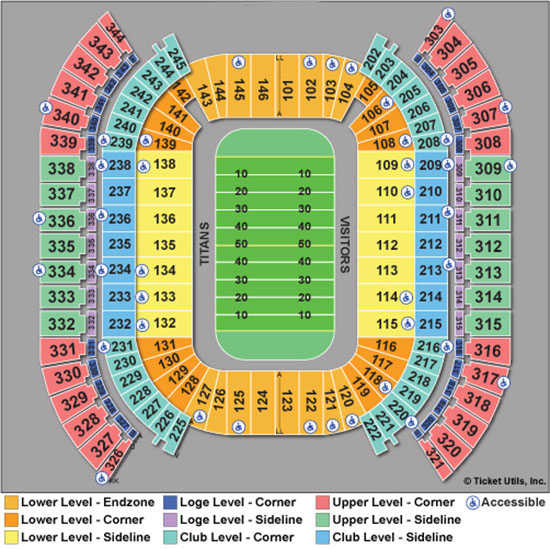 Concert Seating Chart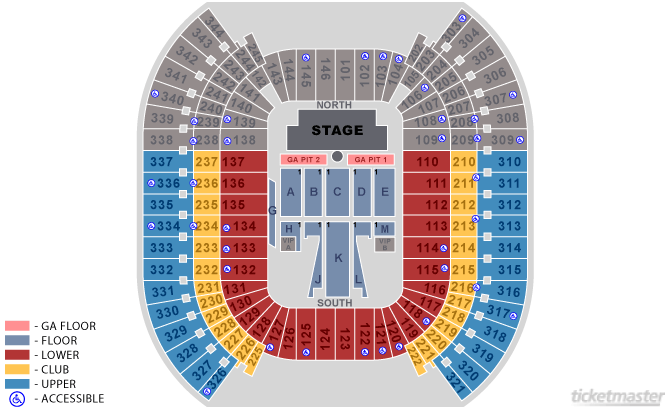 Seating configurations may vary depending on the type of event. Be sure to check the individual event seating chart when selecting your tickets.
The Nissan Stadium contains three levels of seating. The lower bowl circles the entire field, while the club and upper levels make up the stadium's two towers, which rise above the lower bowl along the sidelines. The towers also contain all of the stadium's luxury suites. Three levels of suites can be found in the eastern tower. There is one located between the lower and club levels, and another two between the club and upper levels. The western tower features two levels of suites between the club and upper levels.
Seating is clearly laid out and easy to navigate, but if you have any difficulty at all, please request assistance from a member of staff, who will be only too happy to guide you to the correct seat(s). Please do not attempt to change your seat on the day as doing so will cause disruption and confusion to the other guests.
Reserve your seat by purchasing your tickets today!
For all ticket information and to find out more about our recommended ticket supplier please view the Nissan Stadium tickets information page.
To see all upcoming events and to purchase tickets, please visit the Nissan Stadium events schedule page.